A First-of-its-Kind Course • Rooted in Embodied Practice • A Transformative Psycho-spiritual Experience
This course is now closed for Fall 2021 enrollment. Please email me support (at) drmeganrose.com if you would like to be notified when enrollment opens again.


This course is for anyone who is experiencing exceptional spiritual phenomena (or wants to) and needs a grounded and expert perspective on how to navigate and translate such an experience safely and sanely.
Everyone has a spirit that they can foster a relationship with, even if it begins with your Divine Self!
COURSE DESCRIPTION
This course is an introduction to the cross-cultural, transpersonal practice
of
spirit marriage
. In it I demystify and elucidate upon a little-known, yet powerful,
global spiritual practice.
 Through both scholarly research, personal stories, and embodied practice, we will explore the practice, relevance, and purpose of
the union between a human and an Extraordinary Being. 
Rooted in
feminist, queer,
and
indigenous
research methodologies, this course opens new avenues of study and research in the fields of
Transpersonal Psychology
and
Earth-based Spiritualities.
Through the lens of Non-Ordinary Transcendent Experience and Parapsychology, a tapestry of
emergent consciousness
and transformational spirituality takes shape helping us understand
just how important spirit marriage actually is
for human evolution.
THIS COURSE WILL TEACH YOU HOW TO:
Deepen with an existing Spirit contact or how to reach to a new one 
Cultivate a sense of agency, sovereignty and personal transformation through your Spirit communications
Discern the desired contact from the undesired one
Devote yourself to a depthful Spirit relationship
Discipline your magical body
YOU WILL WALK AWAY WITH:
A

solid foundation

of knowledge about Spirit Marriage

A practice that awakens the

Divine Self

called

Entheosis 

Tools and exercises to further cultivate these types of relationships

Key practices for undertaking your own spiritual union

Feeling

empowered, assured and confident

that you can navigate these realms

safely and sanely
Here's what's included:
6 pre-recorded video presentations on each week's topic. (A $1200 Value)
6 weekly LIVE Zoom group meetings where you will learn new tools and practices, explore the topic of that week in break-out groups, receive hot-seat coaching, and have time for Q&A (A $600)
A robust workbook that really takes it all to a deeper level with deepening questions, exercises and sneak peak quotes from my forthcoming book (A $50 value)
Access to a private Facebook group where you can ask questions, receive support, and share your experiences (At least a $600 value, but really who can put a price on community?)
One 60-min one-on-one coaching session with me where I will customize the tools and practices you are learning to your unique life circumstances, as well as support you in deepening your spirit beloved connection (A $200 value)
Exclusive bonus content from experts in the fields of spirit contact, divine self technologies, and entheogenic work. (Around a $500 value)
That's over $2,500 in value for only $500!
Special Note:
All the materials for each lesson will be posted on the Friday before our Tuesday Group Sessions -- so you will have time to watch the recording and deepen into the topic through your workbook exercises before we unpack it together as a group.
The Modules
Each week of the course we will deep dive into these topics as it relates to Spirit Marriage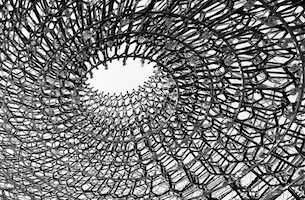 Week 1:
Introduction & Frameworks
In this class we'll set the foundation for our inquiry together and address the following questions: What is "Spirit Marriage?" How are they performed and who undertakes them? What's the point? Why am I just hearing about this now? We'll also begin to cultivate devotional practices that help to establish and/or deepen a relationship with your desired contact.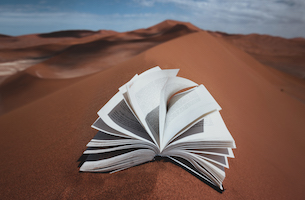 Week 2:
Anthropology, History & Gender
In this class we'll paint the big brushstrokes of Spirit Marriage throughout history and cultural anthropology, exploring where its popped up--from the earliest written records to contemporary anthropological accounts. We'll discuss how it's been practiced across time through various cultures and traditions, discuss the role gender plays in marrying a spirit, and cultivate greater discernment of your contact.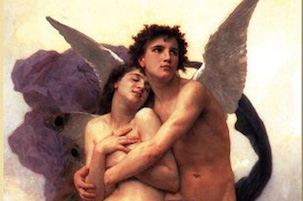 Week 3:
Folklore & Mythology
Did you ever wonder what was behind all those tales of giants and heroes? It's in the annuls of folklore and mythology that most of us first, perhaps unwittingly, heard about Spirit Marriage. This class is devoted to all those juicy tales of (mostly) Gods and Goddess getting frisky with humans. We'll traverse the stories of the Ancient Greeks, the Celts, India, and the Middle East. We'll also explore how consistent, disciplined actions can really enhance our relationship with the spirits.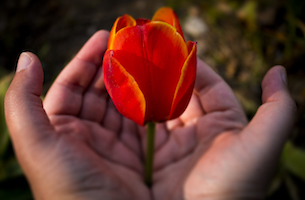 Week 4:
Religious Literature & Practice
Let's face it, whether you were raised in a traditional religion or not, religion effects us all. In this class, we'll discuss how Spirit Marriage practices can be found within different religious traditions. We'll unpack how these practices are often hidden, not overtly presented as Spirit Marriages, or are condemned outright in various religions. And we'll ask the bigger question of WHY? We'll also do some work around extracting and reclaiming our spiritual sovereignty from the dominant narratives of religion.
Week 5:
The Occult & Psycho-Spirituality
The word occult gives some people the heebie-jeebies, but actually occult refers to anything that has been hidden or secreted away, often to survive against oppression. In this class we'll discuss some of the occult teachings on Spirit Marriage, including examples in contemporary Witchcraft and Transpersonal Psychology. We'll also delve into how to choose a path that will best help you foster your spirit contact, including the pros and cons of going it solo.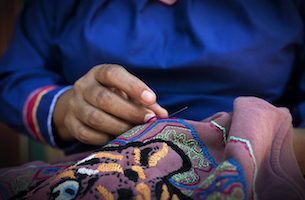 Week 6:
Weaving it All Together
Finally, we'll take everything we've learned and cultivated, and weave it all together into strategies for a living, life-long practice. We'll explore where spirit marriage might take us individually and as a species, and its immense value to our lives and planet. We will also explore the kind of bonded relationship you may be called into undertaking and how best to go about manifesting it.
SPIRIT MARRIAGE 101
Oct 14 - Nov 23, 2021
Same fabulous content, 3 different contribution levels
Student Level: $500
Pay in Full and SAVE $25 OR 3 Monthly Payments of $166.66
Scholarship Level: $250 
 A limited number of partial scholarships are set aside for those in need of financial assistance. They require a Scholarship Application and are provided, in part, by the generosity of Sponsor Level participants. 
Pay in Full $250 OR 3 Monthly Payments of $83.33
Sponsor Level: $750 
Support your community! In addition to your own enrollment, you will be sponsoring a Scholarship level enrollment by paying half of their tuition.
Pay in Full and SAVE $50 OR 3 Monthly Payments of $250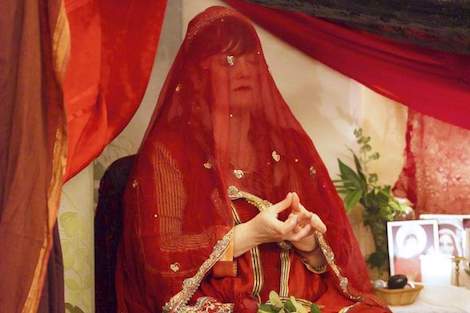 ENTHEOSIS
Cross-cultural Spiritual Technologies for Awakening the Divine Within, a deep dive class with Dr. Megan Rose. 
DEVOTION
The Art of Embodied Devotion: Awakening the Inner Deity
Interview with Janice Craig, Yogini, Healer, Ritual Artist and founder of Shakti Shrine.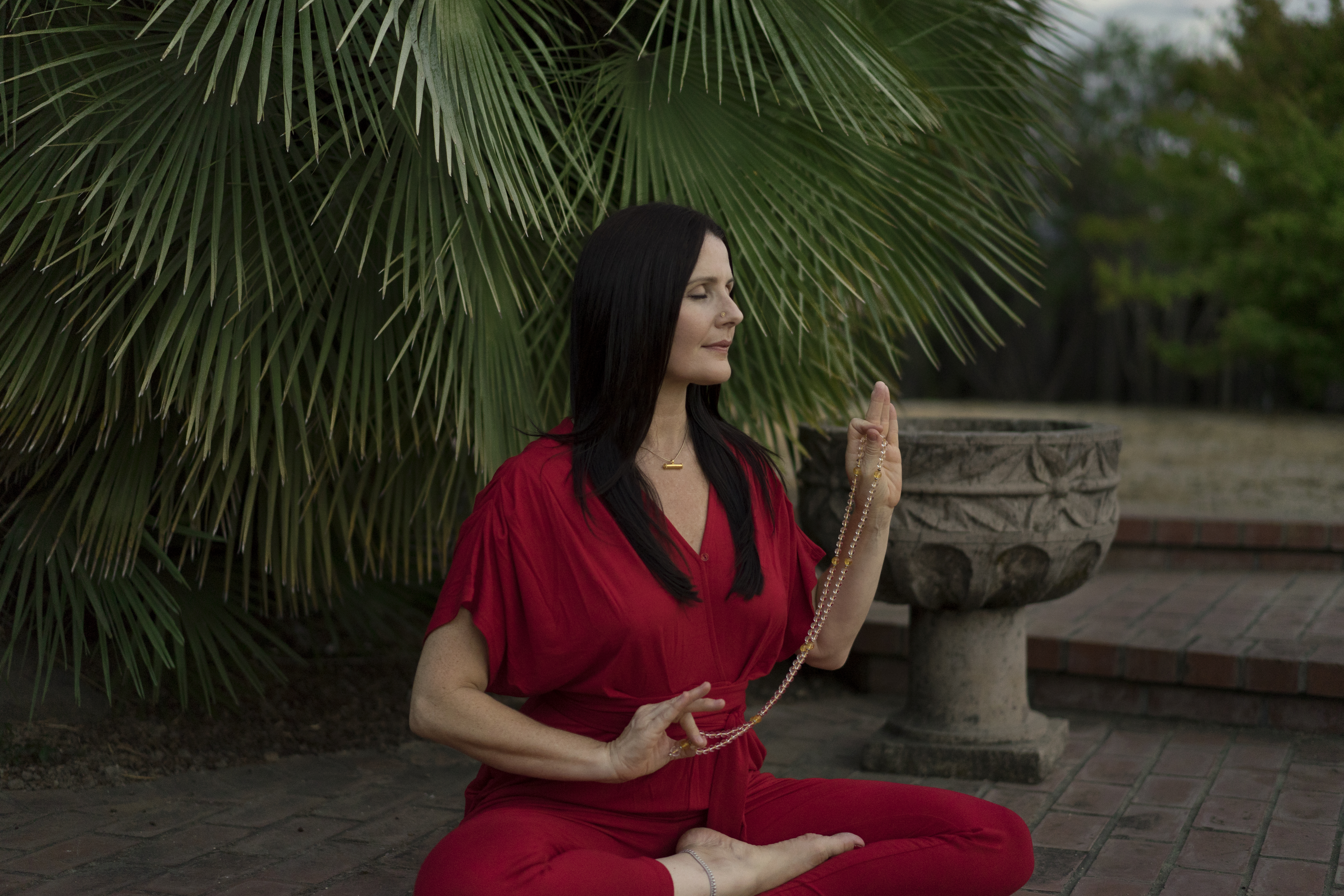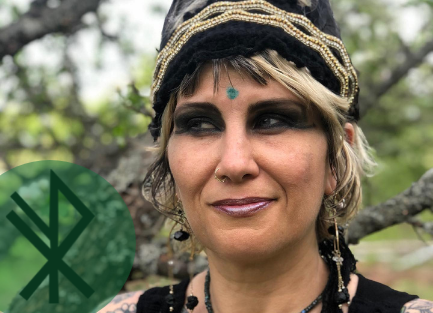 DISCERNMENT
Spirit Communication: The Good, the Bad, and the Meh
Interview with Salicrow, Psychic Medium and founder of Salicrow's School of Magic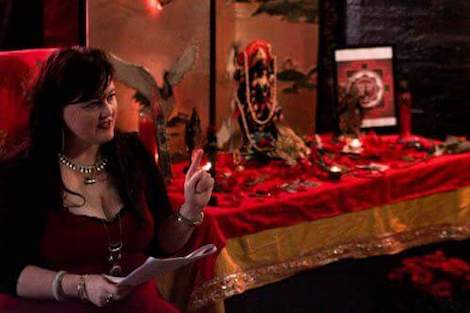 Dr. Megan Rose has devoted the last twenty years to studying and practicing Spirit Marriage, and is a leading expert in this practice. She has spent her life studying religion and spirituality, earning a Master's degree in Religion from the Graduate Theological Union, and a PhD in Psychology from the California Institute of Integral Studies. 
Megan is also a life-long erotic mystic and practitioner of embodied spirituality, as a Shakta Tantric, ceremonial magician, and Faery Seership practitioner. Her offerings and teachings weave embodiment practices--like bodywork, energy healing and yoga--with esoteric practices--like trance, meditation, and ritual--and ground them in good ol' down to Earth research and lineage. 
Megan's classes are fun, engaging, smart yet accessible, and most of all encourage you to uncover your own inner wisdom.
FAQ
"When will I hear from you/get access to the first lesson?"
You will hear from me each week on Friday, for 6 weeks, starting October 15th. I will send an e-mail and post in the private Facebook group when your latest lesson is ready. You'll also be able to join my live ZOOM group class each Tuesday of those 6 weeks at 5pm Pacific/8pm Eastern. Our first meeting will be Tuesday October 19th.
"What if I can't come to the group meeting or can't watch the video presentation before class?" 
Although we will be building on each of the videos in the group meetings, each live class has its own unique content. And the replays of each video presentation and group meeting will remain up throughout the course, so you can catch up whenever you'd like! 
"This seems like a lot of content. I'm not sure I have time for another course!"
If you're like me you signed up for a lot of courses during quarantine to fill the time, and you still haven't gotten around to watching them all. Don't worry! This course is designed to be taken at your own pace and to whatever depth you desire. There are no complicated assignments or long readings, and there are no huge projects. And you will have access to the content for a year. I want this to be a space where you can connect to your extraordinary allies whether you have 10 minutes a day or 2 hours a day to devote to it.
"I'm just learning about spirit contact. I'm worried this is going to be too academic or advanced."
Although some familiarity with spirit communication is an advantage, this class is designed to help you build a strong and secure foundation for contacting the spirits. That being said, I love research (which is why I got a PhD!), so I've done my best to scour the tales of devoted spirit contact and marriages to bring a deep and thorough perspective for my more advanced students. I also have a theater background and I loathe the snooze-fest that is a lot of academic presentations. So I pride myself in bringing a grounded, well-researched approach to teaching that makes it fun, energizing and deeply transformative.
"I love this, but money is SO tight right now…."
I hear you, this past year has been rough for so many of us. This course is the first time I'll be running a public course on this material, so I've priced it quite a bit cheaper for my inaugural class. Not to mention, the first time that most of this material will have been made available to the public. I'm also offering a discount if you pay up front, and a payment plan for those who need it. And I have a limited number of semi-scholarships available with priority given to those who wouldn't normally be able to afford a course like this.
"I hate Facebook. Do I HAVE to participate there?" 
The private Facebook group is really where our community can come together. Although I'm guiding you through this material, your fellow participants have their own experiences to share and learn from, and the Facebook group is where that happens. I'll also be in the group regularly answering questions, expanding topics, and encouraging dialog. So while it is absolutely not required, it really does add to your enjoyment of the course if you participate on Facebook. You may even consider just creating a temporary account that you only use for this class and then delete once its over. And, if you really don't want to be a part of Facebook in any way (and I get it, I watched The Social Dilemma too!) you are free to simply enjoy the community in the group meetings, and talk to me one-on-one via e-mail if you have any questions, want to respond to discussion questions, or have any other thoughts you want to share.
"Is there a refund policy?"
I truly believe in the magic of what I'm offering, so I guarantee all my courses. If you participate wholeheartedly in the first week, if you do the work and honestly don't feel like you're getting any value from the experience, then please write to support [at] drmeganrose.com by midnight on Thursday October 21st with your answers to the discussion questions to receive a full refund.
As always, if you have additional questions at any time, don't hesitate to get in touch with me at support [at] drmeganrose.com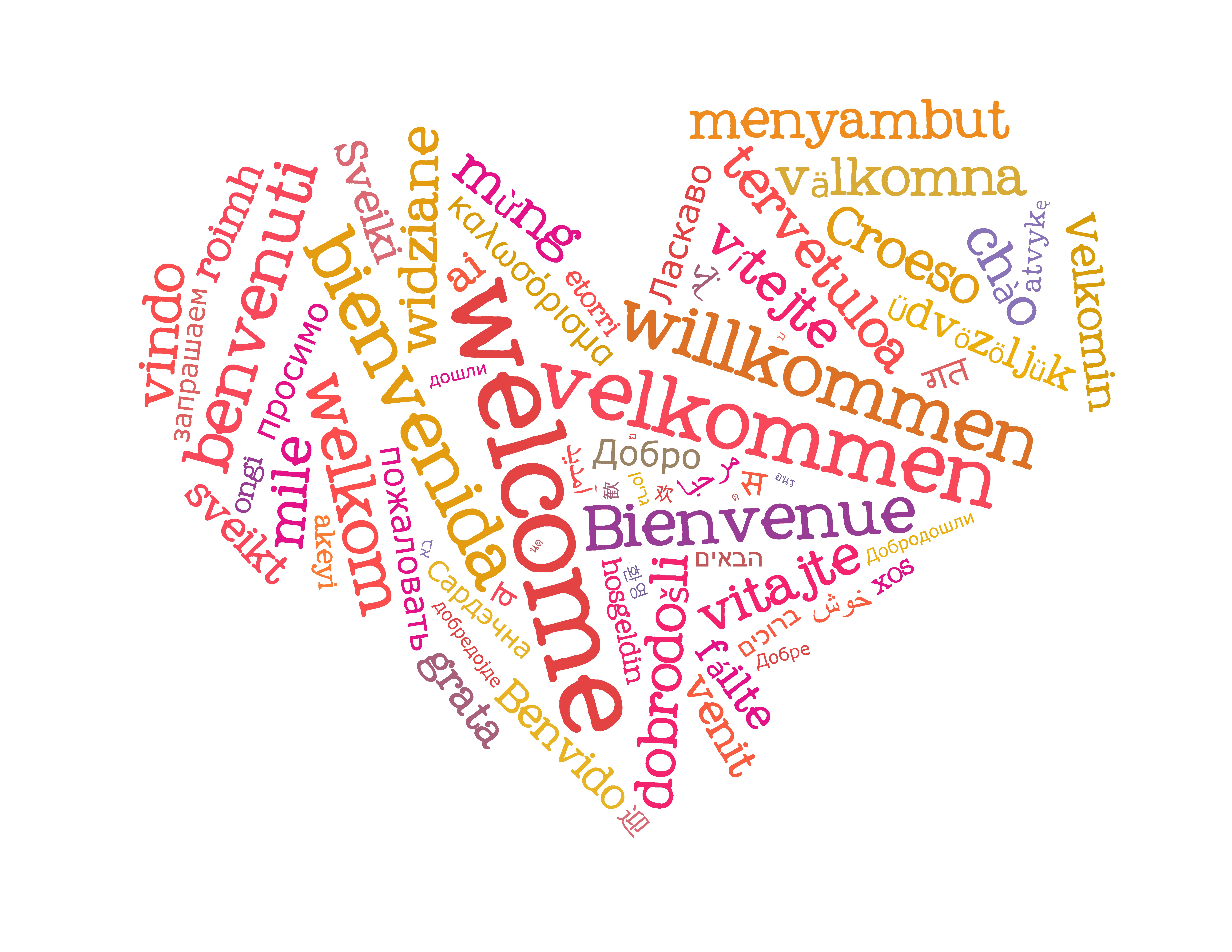 This course is happily open to people of any race, ethnicity, gender or gender identity, sexual orientation, ability level, geographic location, language, education, or socio-economic status. My only requirement is you need to be over 18 years of age to take this class, and come with an open mind. 
Classes are taught in English, but please reach out privately if English isn't your first language and you need extra support.
I am a feminist and neuro-diversity advocate who supports the LGBTQIA+ community and believes that Black Lives Matter.
Everyone, no matter their gender or ability, is welcome in my classes. I always set aside a certain number of semi-scholarships to ensure people from all walks of life can attend.
SPIRIT MARRIAGE 101
Oct 14 - Nov 23, 2021
Same fabulous content, 3 different contribution levels


Student Level: $500
Pay in Full and SAVE $25 OR 3 Monthly Payments of $166.66
Scholarship Level: $250 
 A limited number of partial scholarships are set aside for those in need of financial assistance. They require a Scholarship Application and are provided, in part, by the generosity of Sponsor Level participants. 
Pay in Full $250 OR 3 Monthly Payments of $83.33
Sponsor Level: $750 
Support your community! In addition to your own enrollment, you will be sponsoring a Scholarship level enrollment by paying half of their tuition.
Pay in Full and SAVE $50 OR 3 Monthly Payments of $250
If You've Read This Far...
If you've read this far, clearly something about this course resonates with you.
You feel it in your Spirit.
You can create the magical relationship you've always wanted.  And powerful stories from history and mythology can help you get there , even - and perhaps especially - the extraordinary ones.
Join me today - you won't regret it.
Guarantee
I offer a money-back guarantee. For anyone not satisfied with the course after having engaged at least one lesson, I will grant a full refund by Thursday October 21st.